Raji Girirajan
Degree: MCA; M.Phil
Raji has over 13 years of teaching experience and has also been a Research Advisor for M.Phil scholars. She has acquired the Certificate for Extension Cambridge International AS&A Level IT Professional Development course and the Certificate for Cambridge International IGCSE Level ICT.
At APL she facilitates IT (A Level), ICT (IGCSE) and Computer Science (Gr 8). She holds additional responsibilities as the Subject Coordinator for Computer Science.
Kavitha Kuppuraj
Degree and Institution: B.E, Civil from Anna University; Cambridge International Diploma for Teachers and Trainers (CIDTT)
Kavitha was ranked first in her class of Diploma in Computer Applications. She has over ten years of experience teaching Computers and Mathematics and has a passion for programming which she wants to share with her students.
At APL she teaches Computer Science for senior school where she hopes to introduce her students to the world of cutting edge technology. She also holds the additional responsibility as Assessment Coordinator. Her other interests are reading and music.
Shanthi Ramesh
Degree: M.C.A.
Shanthi has a passion towards Software Programming and an enthrallment to share the knowledge. With this fascination, she chose teaching profession which she feels is the best way to share all the knowledge she gained in course of time and to groom budding graduates in APL. Apart from her profession, she is interested in travelling, shopping and music. At APL, She teaches Computer Science and Information Technology.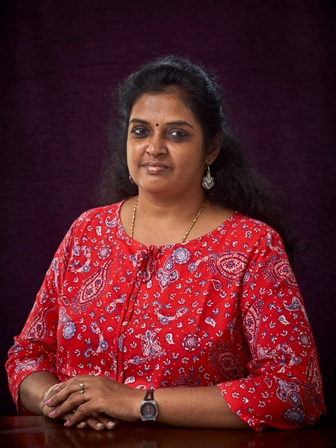 Herold Lucia
Degree and Institution: M.C.A; M.B.A; Ph.d
Lucia has over 10 years of experience in the teaching profession. She started as a junior lecturer in an Arts and Science college, and moved on to teaching in Schools offering the CBSE and IGCSE Syllabus. Her interests include music and dance.
Yamini Viyayaraj
Degree and Institution: B.E in Computer Science
Yamini began her career as a software professional. Later she found her passion and mindset towards teaching, prompting her to shift her career towards molding young minds. She has 5 years experience of teaching Computer Science in Secondary level of CBSE. She loves gardening and listening to film music. Her hobby is designing fashion jewelry.
At APL, she teaches Computer Science from grades 9 to 12.