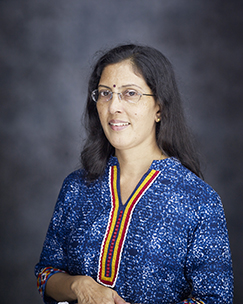 Jayalekshmi
Degree: B.Sc., Chemistry; M.Sc., English and Education; Cambridge International Diploma for Teachers and Trainers (CIDTT)
Jayalekshmi has also successfully completed her Stage 2 Intermediate Online Course in IGCSE Chemistry, Stage 1 Introductory Online Course in AS/A level Chemistry and Stage 2 Intermediate course in Cambridge International A level Chemistry (Face to face) with Cambridge University. Recently she completed an online course of Harvard University on Differentiating Instruction.
She has been in the teaching field for the past 20 years. She chose this field because of her passion for teaching. She has taught Combined Science and Chemistry (ICSE and CBSE syllabuses) in various schools in Kerala and Nalgonda (A.P). She has also taught Chemistry in several CIE affiliated schools in the Maldives. She loves listening to music.
At APL Global, she teaches Chemistry for IGCSE, AS and A levels. She also holds the additional responsibility of Head, Examinations.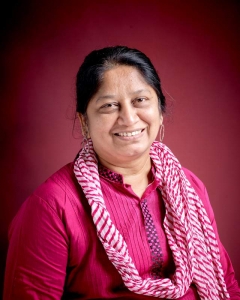 Elizabeth Padmini
Degree and Institution: M.Sc., Chemistry and Education from Madras University
Elizabeth Padmini, Chemistry is a bridge between the real world of substances and the imagined world of atoms. She has been involved in the field of education for over 20 years and handled senior secondary classes for more than 12 years. She started her career in Bombay Central School and then worked in different Public and Matriculation Schools where she was able to achieve centum results.
Being passionate towards teaching and with a strong interest in Organic Chemistry and equations, she is able to motivate and teach in a manner that is meaningful and memorable to them.
At APL, she teaches Chemistry and shares a covalent bond with
grade 9 and A level.