Padmavathy
Degree and Institution: B.Com., Commerce from Bharathidasan University, Trichy; M.A, Special Education from Spastic Society of Tamilnadu; Cambridge International Diploma for Teachers and Trainers (CIDTT)
Padmavathy has also done voluntary service as a special educator. During her work, she had trained two children with speech difficulty for using a device called "AVAZ" (similar to dynavox), which helps them in communicating for their basic needs. She has four years of teaching experience in APL Global School.
She is working as a special educator in APL Global School.
Shanmuga Priya.C
Degree and Institution: B.A., Corporate Secretary ship from Madras University
Shanmuga Priya  finished her Web Designing professional course at Penta soft- Anna University and began her career as tutor for all subjects till class 12 for CBSE and has 15 years experience in the same. She also worked in the back office of ICICI Bank for 3 years. She has five years of expertise in handling children in APL. She is further pursuing her studies in the field of education and striving to earn a B.Ed degree in the field of Special Education to equip herself better. She loves to work with children and spends several hours daily with students in school and after school hours. She loves listening to music and spending time with her daughters.
She joined the APL family as an Administrator for Primary section and is currently working as remedial teacher and NIOS facilitator for
middle and senior school.
Bhaswati Sarkar
Degree and Institution: B.Sc., Math from Calcutta University; M.A., Special Education from the National Institute for Mentally Handicapped, Secunderabad
Bhaswati as a special educator, has an experience of over 18 years working with children with Mental Retardation, Learning Disabilities, Autism, and Dyslexia. She has worked in organizations like SEACC- Visakhapatnam, REACH- Kolkata, SANKALP- Visakhapatnam and SANKALP- Kochi. She has also undergone various small courses in this field and has attended several seminars/workshops. She has participated in Special Olympics too. With her experience and potential she always tries to bring an all round development in the children with special needs and put them in mainstream life.
Bhaswati feels happy and proud to be a member of the APL family. This is the first time she has joined an inclusion school and is ready to learn new things and take up new challenges.
Bency
Degree: B.Ed; DSE(MR)
Bency is an enthusiastic, committed special educator with innate ability to understand and motivate children. She has been involved in the field of special education for 9 years and handled children with various special needs in Tamil Nadu and Kashmir. She enjoys teaching and learning by following the principle of "Don't try to fix the students, Fix ourselves first".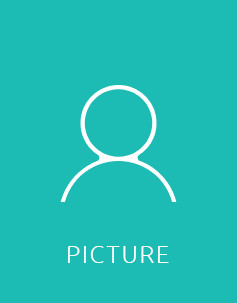 Mythili. R
Degree and Institution: Mythili. R has done bachelor's degree in computer science and also she completed her Master's degree in International business from Annamalai University. Her passion for teaching made her do Bachelor's in Education (B.ed) with science as major subject from Lucknow University, New Delhi. She has also completed her diploma in Electronics and Communication Engineering from women's Polytechnic, Pondicherry.
A dedicated teacher, Mythili has 8 years of experience in teaching. At APL, she is working as a Special Educator for junior level.
She has attended few training sessions on special Education like learning disabilities in MDA (Madras Dyslexic Association) and she also visited few special schools like WeCAN to enhance her teaching skills in the field of Special education. She intends to continue her service owing to her passion in the field of Special Education.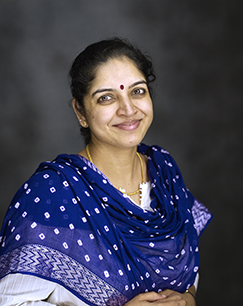 Varalakshmy Raja
Degree: MBA in Education Management; B.Ed
Varalakshmy has further done TEFL and CTEYL courses. She has a teaching experience of over 5 years in the CBSE curriculum and for the past one year she has been working as an English teacher in APL. She has a great passion for teaching and is now in the remediation team with APL (Middle and Senior).
She is further pursuing her studies in the field of Psychology. She has done a course in Early Childhood Education from West Valley College, Mission, California. She is an approachable person and cares for the children in an excellent manner.
She is a facilitator for NIOS (English)